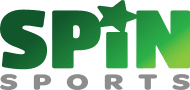 Spin Sports review
Advantages:
A new and energetic website that caters to a variety of markets

Excellent in-game betting options

Generous bonus and promotions for new and existing members

Wide choice of sports and betting markets
Payment Methods:
See all
Not available in your location
Try these bookmakers instead:
There is only one spin sports bonus bet at the time of writing but it is a good one. As soon as you visit the website, you are greeted with a large advert for a free sign up bet. This is worth €200. It is a 100% free bet match of a customer's first deposit at Spin Sports.
The bets must be placed with odds of 1.3 or over. The free bet must be used within seven days and you must wager five times the deposit amount before you can use it.
The minimum that can be bet is $10, 10 Euros or 10 GBP with the maximum free bet €200. The bonus is great just would be good to have a few more promotions.
There is a different welcome offer for customers from Brazil.
The website does claim that there are daily special offers for new and old customers alike but at the time of writing these were hard to find.
There is a large variety of odds on Spin Sports, especially when it comes to football and being licensed in Canada as well as Malta means that it is strong on North American sports, especially American football and basketball.
It also gives some competitive odds in more obscure sports such as Archery, Gaelic football and Kayaking. On Spin Sports bet, the odds are updated in real time.
Using the website on your mobile device is simple and straightforward and users have few problems placing bets and navigating the sites.
There is perhaps a little bit too much text on the mobile homepage, something that customers tend to skip past. Once you scroll down past the large block of text, then you are presented with a clear vertical menu of the different sports available on which to bet.
There is then more sections on individual sporting events further down and these may have been better presented in horizontal menu at some point.
While everything works well, the major downside is the absence of a spin sports app. This would enhance the mobile betting experience.
A new and ambitious company should really be offering one of the most common methods of online gambling. There is talk that this will change soon but at the moment, it is web browser only.
You can play in the Mobile Browser
Mobile Browser
The Spin Sports website works well and quickly draws the first-time user into a generous free bet.
Advantages
Limitations
Live events prominently displayed
Easy to see which sports are offered
Can't miss quick access to the free bet offer
Lots of information about the company as well as the services on offer
Immediately below are the live sporting events that are ongoing and available to bet on. It is also easy to take a look at events that are coming up in the next few hours.
One smart option is that after the top line of live sporting events, you can choose to click and see many more possible and immediate bets or can you choose to keep scrolling down to read more information about what the site has to offer.
There is no shortage of bets that can be placed. As well as the variety of football bets, there is a strong presence of US sports such as baseball, NFL and basketball despite the lack of US customers. There is also a wide variety of 'Alternative Sports' as the menu is labeled on the site including Esports, Darts, and Cycling.
There is also a sizeable in-play betting section but there is a lack of horse-racing options that is something of a minus.
Also, Spin Sports say you can place a bet on whatever you want from who will be the next Canadian Prime Minister or what celebrities will name their babies.
English Premier League
Champions League
US Election
Dota 2
NHL
FIFA World Cup
NBA
League of Legends
American Football
Virtual Sports
CS:GO
Golf
UFC
Cycling
Darts
Cricket
Volleyball
Tennis
Rugby
Politics
MMA
Horse Racing
Hockey
Handball
Formula 1
Football
eSports
Boxing
Basketball
Baseball
Our quick Spin Sports review shows that this is a relatively new website created in 2017, but it has already collected quite a following in the countries it caters to. There will always be some punters who prefer older sites and there is nothing Spin Sports can do about that.
It has a fresh and lively reputation but is still seen as a reliable one and is licensed in Malta, part of the European Union. Is known for its relatively quick payouts and its sportsbook coming courtesy of SBTech does not do any harm either. Overall, there are no worries on this score.
You can only compare up to 3 bookies at once. Please remove one of the bookies if you want to add another one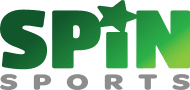 A new and energetic website that caters to a variety of markets
Excellent in-game betting options
Generous bonus and promotions for new and existing members
Wide choice of sports and betting markets
A number of countries including USA, Australia, UK, Germany and France not served by Spin Sports.
Deposits/withdrawals
It is all very easy. Options depend on where you are based with options being presented to you upon registration.
These are most common among various markets.
As well as VISA and MasterCard credit cards and VISA Electron, there are the familiar names of some e-wallets that can be used to deposit and withdraw money, especially Skrill and Neteller. The minimum deposit is 10 euros and the minimum withdrawal is 50 euros. The withdrawals are said to be quick but there have been occasional complaints of them taking three days or more to go through.
Spin Sports has a lack of bank transfer options although there is Interac which allows deposits to be made direct from bank accounts.
With its international focus and desire to appeal to as many markets as possible, you may expect various crypto-currencies to be part of the site but that is not yet the case.
Deposit funds

Deposit funds

Withdraw funds

Withdraw funds

Amount

Amount

Time

Time

Commission

Commission

Amount

Amount

Time

Time

Commission

Commission

€10
Instant
0
€50
Up to 3 days
0

€10
Instant
0
€50
Up to 3 days
0

€10
Instant
0
€50
Up to 3 days
0

€10
Instant
0
€50
Up to 3 days
0
The site promises support around the clock and every day of the year and it was quite impressive. The website chat warned that replies could take longer due to the coronavirus but the response came within a few seconds and the replies were polite and professional.
The email sent was answered within one hour and there was no pushy attempt to ask you to bet. Is was all done courteously.
The phone took a little longer but the query was answered within 5 minutes. Overall, the site was a pleasure to deal with.
When we created this Spin Sports review, the support was rated 9 out of 10. Thanks to their fast, helpful responses and professional attitude.
It calls itself the number one sportsbook in the world and it certainly does a good job. While Spin Sports are quite a new site, there is nothing especially new in what it does but what it does do, it does well.
The site is a traditional design with three columns and the mobile and desktop version are easy to navigate — uncluttered with menus and options clearly labelled.
There is a wide variety of bets available in a wide variety of sports and the strong international flavour is strengthened by the number of languages offered which is an impressive 14, including Korean and Arabic.
Advantages
Easy to navigate
Traditional, intuitive design
Many offered languages
Competitive odds
Limitations
No mobile applications
With competitive odds, a strong-in game betting facility and lots of information, it is not a surprise to see the site emerge as a popular one in those markets it is not restricted in.
It could be improved however with an app and a web design that was a bit more original but it all works well.
It does not compare badly to competitors but a Spin Sports review shows that it does not quite manage to stand out either.
Please rate the bookmaker and submit a review